When:
6th October 2019 – 12th October 2019
all-day
2019-10-06T00:00:00-07:00
2019-10-13T00:00:00-07:00
Where:
World Wide and Local Events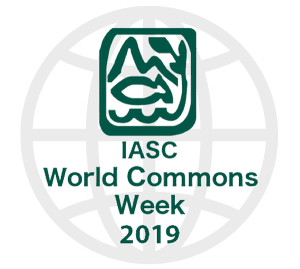 This is the second annual World Commons Week (WCW) global event, following a successful introduction in October 2018. The overarching idea of WCW is to celebrate and draw attention to commons research and practice and devote a week toward promoting local-to-global events. This year, we are focusing on two primary activities: (1) Local Events; and (2) Global Keynote Webinars.
Visit Event Website Here
Seeking Local Event Organizers
We are actively looking for organizers who are interested in hosting local commons events. Click the link below for more details.
To explore last years event follow this link.