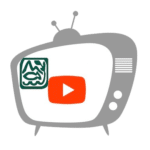 The Commons Video Contest was for 3-minute videos aiming to communicate commons research to a general public. The contest was held at the 1st IASC Virtual Conference. Funding for the contest prizes was provided by the Foundation for Scientific Symbiosis. We received 20 videos and these are the winners:
Winner - Prize $3000
The Commons Explained
by Coley Curry, graduate student at Arizona State University, working towards her MFA in dance.
"for her creativity of explaining the commons concept to a broader audience"
Runner ups - Prize $1000 each
Governing the Commons
by Vanya Bisht, PhD student in Human and Social Dimensions of Science and Technology at Arizona State University.
"for her concise and educative introduction to the work of Elinor Ostrom"
A Tragic Story on the Commons
by Shivanyaa Rawat, Kunja Shrestha, and Sushmita Patel from the Foundation of Ecological Security, India.
"for their creative way to explain an illustrative case study on the challenges to govern shared resources to a broad audience"
If you are interested in checking out the rest of the video submissions you have to be logged in as an IASC member and visit the conference site by clicking here.