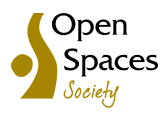 The Open Spaces Society (OSS) was founded in 1865 as the Commons Preservation Society and is Britain's oldest national conservation body.
Over the last century the society has preserved commons for the enjoyment of the public. It has also been active in protecting the historical and vital rights-of-way network through England and Wales. OSS's principal work includes helping its members protect their local common land, town and village greens, open spaces and public paths, and answering their queries.
Movie 'Open Spaces Society's story'. This movie was created as part of the joint 'Commons in action'-program by the IASC and the Elinor Ostrom Award.
The animation was created by Viumasters.
The OSS advises the UK Department for Environment, Food, and Rural Affairs and the National Assembly for Wales on applications for works on common land, and is notified by local authorities whenever there is a proposal to alter the route of a public right of way. We campaign for changes in legislation to protect paths and spaces.
The Open Spaces Society was awarded the 2013 Elinor Ostrom Award on Collective Governance of the Commons for their long stewardship of the commons and their impact on commons policy and management both in the UK and Japan.


Website Open Spaces Society


---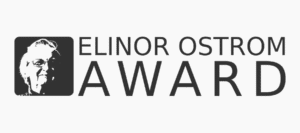 The Elinor Ostrom Award on Collective Governance of the Commons was established to honor and develop the legacy of Elinor Ostrom. The award aims to acknowledge and promote the work of practitioners, young scholars, and senior scholars involved in the field of the commons. According with Elinor Ostrom's large legacy the scope of the Award aims to be broad, including academic and applied work on traditional commons (forests, water bodies, pasture lands, fisheries, et cetera), local commons, interlinked commons (forests and watersheds, fisheries and coastlines, et cetera), global commons, knowledge, cultural, and virtual commons. More info and other winners at http://elinorostromaward.org/.

---
Authored by: webmaster.